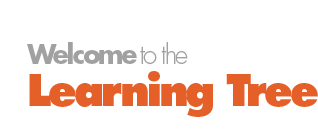 DEAR LEARNING TREE FAMILIES,
WE HAVE BEGUN REGISTRATION FOR SUMMER CAMP 2021. DUE TO COVID RESTRICTIONS WE WILL ONLY BE HAVING SUMMER CAMP FOR CHILDREN AGES 2-5. PLEASE CLICK ON THE SUMMER PROGRAM LINK FOR PRICING AND MORE INFORMATION.
WE HAVE ALSO BEGUN REGISTRATION FOR SEPTEMBER 2021. PLEASE CONTACT THE OFFICE FOR PAPERWORK AND ANY OTHER INFORMATION.
WE ARE HAPPY TO ANNOUNCE WE ARE OPEN FOR NURSERY AND PRESCHOOL! WE HOPE EVERYONE IS SAFE AND HEALTHY AND AS EXCITED TO RETURN TO SCHOOL AS WE ARE!
YOU CAN DOWNLOAD AND PRINT THE APPLICATION BELOW. PLEASE CALL THE OFFICE IF YOU NEED ANY ADDITIONAL INFORMATION.
PLEASE BE SAFE. WE HOPE TO SEE YOU SOON.
PLEASE CLICK ON THE CURRICULUM LINK TO THE LEFT TO SEE AT HOME ACTIVITIES TO DO WHILE YOUR CHILD IS HOME FROM SCHOOL.
For many parents, finding a school that is right for their child can be very challenging.
You want to find a school and staff that will help your child to grow and be happy. The Learning Tree has been caring for preschool and school age children since 1972.
At The Learning Tree, our goal is to provide a nurturing and caring environment where children can develop social and academic skills that will benefit them their entire lives.
The Learning Tree offers NURSERY, FULL DAY UNIVERSAL PRE-K, AFTER SCHOOL and SUMMER CAMP programs.
Abe Shampaner,
Owner/Director